Year 2018 in review
2018 was quite productive as you can see from the screenshots below:
Beginning of the year I have started developing a Static Site Generator. Currently there are bunch of static site generators, but the problem with almost all of them is that, they don't provide complete i18n support out of the box, some of them do have limited i18n capabilities, for example ability to use translation strings in the Layouts, but usually not in the pages, also they don't come with the TMS integration out of the box. Being frustrated by that I have spent most part of my weekends and evenings developing CMintS. Currently it's almost ready for the release, only some documentation is missing, which I hope to complete and make the launch in next 1 or 2 months.
Talks
Doing a lot of i18n and l10n related stuff both during my full-time job and while developing CMintS, I have started making a slide documentation for references. I had a chance to present slides, talk about internationalization and localization during Dev Days Vilnius and BarCamp EVN' 18. You can find slides here, or by sliding them below:
Blog
Finally I have managed to pull my blog off, apparently the hardest part was choosing the domain name, but it has escalated easily after a poll creation and with the help of my friends.

The blog itself is created using CMintS and published using Netlify. In case someone would like to reuse the Theme and my blog code, you can find everything you need for that in my github profile.
Fuck Yeah
Conclusion of the year was basically by making a silly project, which apparently was quite successful by looking through the 2 days result: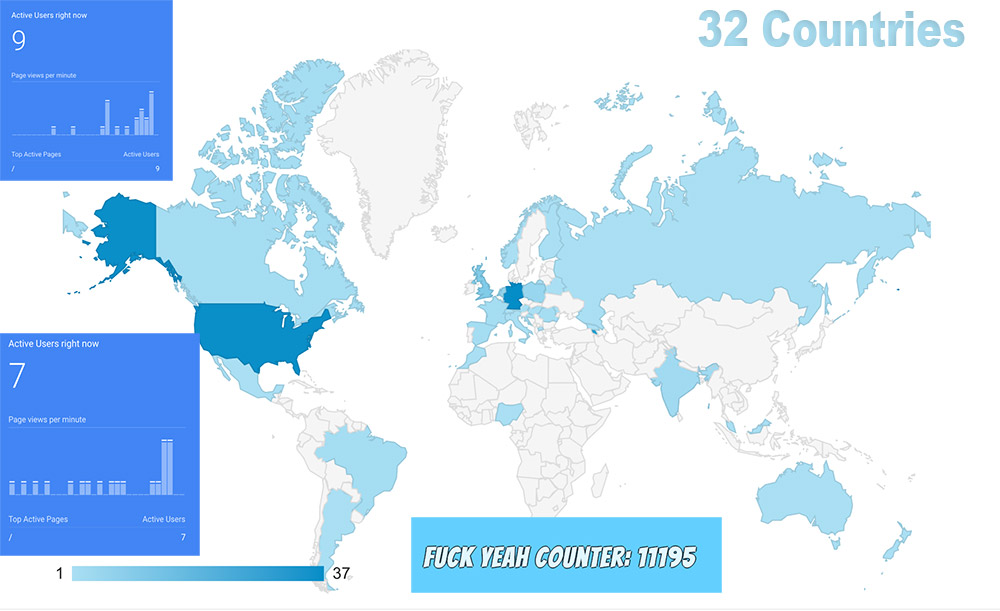 10 000+ clicks
30+ countries
1000+ Page views
The project itself was built with CMintS and published using Netlify. You can also find source code here, so it's basically an open source Fuck Yeah Button :)
You can find actual Fuck Yeah button here and read the story behind the button here or you can just chill and hit the button below: